Voices & Witches
(2022)
lecture performance
Voices & Witches
is part of an artistic research project focusing on German avant-garde artist Valeska Gert (Gertrud Valesca Samosch, 1892-1978) that Eszter Salamon has been working on for the past few years. In this performance, she questions her relationship to history by initiating a dialogue with the life and work of Valeska Gert.
While rethinking the concepts of memory and archive, the lecture embarks the audience on an empirical adventure that is all at once quotation, commentary and fiction. Imagination fills the gaps created by the lack of historical records, giving birth to a new territory of meaning, and intensifying the connections between the past and the present, opening up a historicity that is different from canonical art history.
Concept and performance
Eszter Salamon
Outside eye
Arantxa Martinez
Production et organisation
Botschaft GbR/ Alexandra Wellensiek, Studio ES/ Elodie Perrin, Institute of Speculative Narration and Embodiment (Berlin)
Supported by
DIEHL+RITTER/ TANZPAKT RECONNECT, which is funded by the Federal Government Commissioner for Culture and the Media as part of the NEUSTART KULTUR initiative. Funded by the Senate Department for Culture and Europe, Berlin, DRAC Ile de France - the Regional Directory of Cultural Affairs of Paris – Ministry of Culture and Communication
Thanks to
Grazyna Kulczyk, founder of Muzeum Susch and Joanna Lesnierowska, curator of Acziun Susch, for their invitation as part of a research residency in 2020 which resulted in the first presentation of
Voices & Witches
.
Special thanks
to Boglàrka Börcsök for her collaboration in the research and development of the Monuments dedicated to Valeska Gert, initiated by Eszter Salamon since 2015.
Voices & Witches
is inspired by Valeska Gert's works such as
Humoreske
(1916),
Modedame
(1917),
Kupplerin
(1920),
Pause
(1920),
Das Baby
(1920's),
Salome
(1921),
Orgasmus
(1922),
Clown
(1922),
Zärtlicher Walzer
(1924),
Grüsse aus dem Mumienkeller
(1926),
Komödie
(1927),
Koloratursängerin
(1928),
Tragödie
(1929),
Schlafwandlerin
(1930),
Zauberer
(1931),
Versammlung
(1931),
Autohypnosis
(?),
KZ-Kommandeuse Ilse Koch
(1951),
Jubile
(1951), as well as by Gert's autobiographical book
Ich bin eine Hexe. Kaleidoskop meines Lebens
(1968).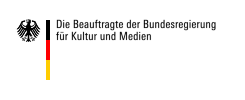 Muzeum Susch, 2020 ©Maja Wirkus