Reappearance
(2022)
37 min. film
In the empty spaces of a museum, a female figure wanders about, naked. She bears a strong resemblance with German avant-garde artist Valeska Gert. All at once intruder, agitator and entertainer, she plays with the museum's empty architecture, occupies the cinematic space, uses the camera as a tool for emancipation. Juggling with surveillance and the desire to be seen, she transforms invisibility into presence as her body and voice inhabit historical traces, autobiographical memories, and fiction.
Reappearance
is a cinematic speculation on history and memory. The film is based on two anecdotes recounted by Valeska Gert in her autobiographical book,
Ich bin eine Hexe
: in one, she dances naked for her lover, a pianist, in exchange for the pieces he composed for her. In the other, set in London in the mid-1930s, she tries her hand at writing a film script. Over the course of three weeks, she dictated her ideas to a man until she realised he was a drug addict and his transcripts were illegible.
Reappearance
is structured around this loss and Gert's explorations of different media: dance, theatre, cabaret, and film. At its heart are the issues of female subjectvity and the materiality of the female body, as well as Valeska Gert's use of the grotesque.
Reappearance
reflects on the physical and artistic impermanence of performance and the moving image's potentiality in constituting a space for altering the historical canon, and for creating a 'tunnel to the future'; a trans-historical space of artistic and political dimensions. A cinematic manifesto against oblivion, Reappearance celebrates the genealogy that connects female artists from different periods by composing a trans-historical body, a kind of hybridisation formed with the visions and gestures of two artists: Valeska Gert and Eszter Salamon.
It is the first of a planned series of four films, which will also be combined into a multi-channel video installation.
Director
Eszter Salamon
Performance
Eszter Salamon
Director of Photography
Marie Zahir
Dramaturgical Advisor, Outside eye
Nora de Baan
Sound Recordist
Nora de Baan
Editing
Minze Tummescheit
Colour Grading
Arne Hector
Sound Design, Music, and Re-recording Mixing
Felicitas Heck
Music
Variation waltz #1 and waltz #2 written and performed by Felicitas Heck, original theme "Sobre las Olas" by Juventino Rosas (1888)
Camera and Sound Equipment
flockefilm GmbH, Florian Brückner
Postproduction Studio
cinéma copains
Production
Botschaft GbR / Alexandra Wellensiek, Studio ES / Elodie Perrin, Institute of Speculative Narration and Embodiment (Berlin)
Coproduced by
HAU Hebbel am Ufer Berlin, Acziun by Muzeum Susch / Art Stations Foundation CH
Supported by
the NATIONAL PERFORMANCE NETWORK - STEPPING OUT, funded by the Federal Government Commissioner for Culture and Media within the framework of the initiative NEUSTART KULTUR. Assistance Program for Dance
Funded by
Berlin Senate Department for Culture and Europe, the Regional Directory of Cultural Affairs of Paris – Ministry of Culture and Communication
Special Thanks to
Grazyna Kulczyk / Muzeum Susch founder, Joanna Lesnierowska/ Acziun Susch curator, Krzysztof Kosciuczuk /Muzeum Susch artistic director, and the team of Art Stations Foundation CH and PL (Sandra Bradvic, Marta Harasimowicz, Karolina Mazur, Peider Müller), Lucile Desamory, Christoph Fey / Von Have Fey Rechtsanwälte, Nanna Heidenreich, Anselm Heller, Caroline Kirberg, Robert Ralston, Alain Roux, Isabell Spengler, Antje Volkmann
copyright 2022 Eszter Salamon
Reappearance
was recorded in August 2020 at Muzeum Susch, CH during the Evelyne Axell's
BODY DOUBLE
exhibition (curated by Anke Kempkes, Krzysztof Kościuczuk).
Reappearance
relates in various ways to the following works by Valeska Gert:
Humoreske
(1916),
Modedame
(1917),
Pause
(1920),
Kupplerin
(1920),
Laster
(1920),
Orgasmus
(1922),
Clown
(1922),
Versammlung
(1931),
Schlummerlied
(1950's),
Grüsse aus dem Mumienkeller
(1926), as well as anecdotes and thoughts articulated in her autobiographical book
Ich bin eine Hexe. Kaleidoskop meines Lebens
(1968).
Some of the performative elements in the film have been developed after a series of works called
The Valeska Gert Monuments
; the sound installation
Love Letters to Valeska Gert
(2016) by Eszter Salamon, as well as the performances
The Valeska Gert Museum
(2017), and
The Valeska Gert Monument
(2017), both created in collaboration with artist and performer Boglárka Börcsök.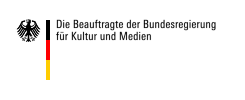 Eszter Salamon in Reappearance (2022), 37 min., short film directed by Eszter Salamon, filmed at Muzeum Susch, in 2020.
At the background Evelyne Axelle's painting Le mur du son, 1966 © Marie Zahir (Film Still)
The image features Evelyne Axelle's paintings Ceinture de Sécurité I and II, 1966 © Marie Zahir (Film Still)
© Marie Zahir (Film Still)